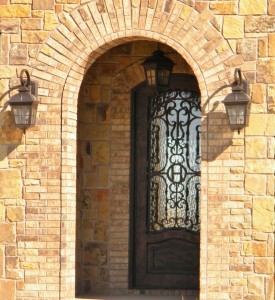 Building your custom dream home can seem like a daunting task, but the process is simple and rewarding with Star G Construction Custom Homes. Simplifying and enriching the home-building process is at the very forefront of what we provide. Our process is carefully crafted to incorporate the imagination of design, the visions of the home-owners and uncompromising quality. In an effort to ensure that a client's individual needs are met, Star G Construction offers simple step by step process to the custom home of your dreams.
1. PRELIMINARY MEETING: to discuss size and type of home you and your family might be considering. We can also aid you in finding the perfect home-site in one of our communities or in an area you were considering building a home.
2. WE WILL THEN be able to pre-price your dream home with the options that are important to you and your family. We understand that every family has a budget and we work with you to make sure you are getting the most home for your money.
3. Architectural Design Planning – Star G Construction works with a team of plan designers and engineers that will incorporate your dreams and inspiration in to your new home. We actually help and guide you through the design process and will help you implement your own design plan, customize one of our signature plans, or create a new plan tailored to fit your needs
4. FINANCING OPTIONS – Chris and Nick have worked with our preferred lender for many years. Competitive rates, different financing options and outstanding customer service make the lenders we recommend stand out from the rest.
5. CLOSING of your interim construction loan will happen in the next few weeks.
6. Interior Design Selection – THE FUN REALLY BEGINS. We will work with you to start selection of material colors and finishes for your new home. You will get expert design advice on everything you are considering.
7. Preconstruction meeting to make sure all last minute changes are incorporated and a thorough overview of the process will be covered. We take this time to educate you on what to expect during the construction period.
8. SEVERAL SITE WALKS will occur between you and the project manager over the next several months. Star G Construction believes in honest open communication. We want you to be involved in the process.
9. FINAL WALK-THRU. You are ready to move-in to your beautiful new home.